This is a Christmas letter from VoiceManual. We bring two pieces of news.
Farewell VoiceManual
As many of us are getting ready for the holidays, so is VoiceManual preparing itself for vast changes. We, authors of VoiceManual, have decided to end writing this blog. Therefore this will be our last article posted on VoiceManual – and our last newsletter. Unfortunately, the main goal that we tried to bring out with VoiceManual has not been able to come to fruition which is why we see ending it as the best solution.
The articles that can be found on the blog will stay there for now and can still be read by anyone interested at voicemanual.net. However, at some point the website will be deleted permanently.
We want to give our warmest thanks to all our readers and commenters for this year together. We have received a great amount of thanks, acknowledgment and good feedback along the year. You were the reason we started to write this blog in the first place! Thank you.
Thrilling News: 2020 Starts With #SingingHygge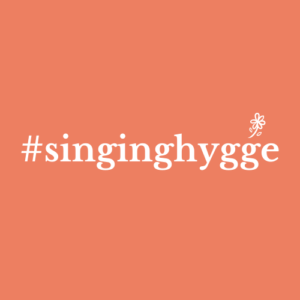 Nevertheless, the cooperation between us authors at VoiceManual will not end here. Creating VoiceManual together has inspired us to change our perspective on another area of singing:
The sense of happiness and comfort that singing and listening to singing brings to so many of us in many life situations.

#singinghygge
We invite you to click "like" on Facebook and follow us on Instagram – we promise you a lot of content that anyone who enjoys to sing or listen to singing will want to be a part of. Singing Hygge will start the new decade on the new website at www.singinghygge.com and in social media starting on January 1st 2020.
Happy Holidays
We now want to wish all of our readers happy holidays. We hope it will be filled with joy of singing, as well. Let's start the new year 2020 together with #singinghygge. You do not want to miss it. Click here to join the community.
Best wishes,
Jaana and Antti